Online Experiential Science Lessons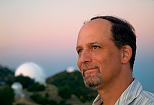 Dr. Geoffrey W. Marcy, Professor of Astronomy and Renowned Planet Hunter
University of California, Berkeley

"I am deeply impressed with your wonderful Smart Science® education program.
Smart Science® labs have the feel of exploratory, creative thinking so important for a young person to experience."

Dr. David Pelizzari, Senior Director, K12 Inc.

"We're glad to use the Smart Science® lab lessons in our AP courses because of their sophisticated model for investigations, including all-important hypothesis-formulation. We're especially pleased that students are required to gather data that isn't inherently 'clean' by being canned in advance. And the support from the Smart Science® team couldn't be better."
The only online experiential science lessons with these features.

Forget about typical virtual science labs or other online science labs. This is the real thing!

Real experiments and hands-on measurement provide you with a powerful STEM resource.
Student-formulated hypotheses help students understand how to do science.
Content reading, content writing, and historical perspective add important learning.
Built-in scientific inquiry facilitates student discovery of the nature of science.
Platform-neutral HTML5 for mobile learning, BYOD, and device variety.
Built-in assessments in every lesson and online reports that are easy to write and grade.
Hybrid lessons combine videoed and DIY explorations for powerful learning.
Differentiated reading and mathematics level for grades 3-13 allow for a range of abilities.
Smart Science® lessons deliver great STEM science activities for every grade from 3 to 13.
Gallery of Smart Science® lesson experiment images.
Smart Science® lessons and STEM.